Principal Investigator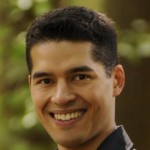 I do modeling and empirical research in sustainability science. I have special interest in ecosystem services; the ecological and evolutionary underpinnings of invasions and infestations; applied environmental ethics; ecosystem-based management; social-ecological systems and resilience; and environmental assessment (e.g., LCA).
---
Postdoctoral Research Associates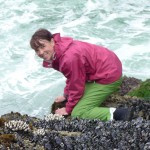 I am a marine ecologist with a focus in interdisciplinary approaches to ecosystem-based management. My past and current research interests center on social-ecological systems in diverse marine and coastal settings.
---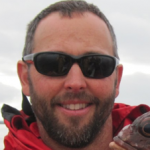 I am a marine ecologist broadly interested in how human activities impact marine populations, communities, and ecosystems.
---
I investigate the response of Salish Sea estuaries to the stressors of exotic species through field-based analyses and theoretical models.
---
I am a marine ecologist broadly interested in the interaction of human and natural systems. My research follows two major themes: ecosystem -based management and ecology of invasive species.
---
Graduate Students
I am interested in how communities can make just and inclusive decisions regarding their resource use.
---
My work combines spatially explicit models of key ecosystem services to examine the ecological, and socio-economic impacts of various management scenarios.
---
I am interested in ecological and social dimensions of marine conservation and marine spatial planning.
---
I'm a PhD student interested in a range of interconnected issues revolving around sustainability and justice. These include social-ecological systems, the role of science in policy, community consultation, and global-local linkages, broadly conceived.
---
I am interested in assessing the ecological impact of various combinations of ecosystem service based management techniques to support improved models for decision-making.
---
I study how cumulative human impacts stress coastal ecosystems and their ability to provide ecosystem services. I also study how the reintroduction of sea otters on Vancouver Island affect intertidal productivity and diversity.
---
I study how social learning strategies and the adoption of various norms, beliefs and behaviours explain the ability of human societies to adapt or not (by diffusing useful information and practices and creating cooperation) to ecological change and their consequences for resource sustainability. I also study how social-ecological contexts promote the use of particular learning strategies and the development of particular norms.
---
I am performing a spatial analysis of the movement of 32 collared buffalo in the Caprivi strip, Namibia, whose movements have been measured since 2007.
---
Research Technicians
Theraesa Coyle
I am interested in how uncertainty affects management decision-making and the role that ecosystem-based approaches can play in mitigating the impact of manager's imperfect knowledge of natural resources.
---
Lab Alumni
Espinosa-Romero, M. J., K. M. A. Chan, T. McDaniels and D. M. Dalmer (2011). "Structuring decision-making for ecosystem-based management." Marine Policy 35(5): 575-583. url
Espinosa-Romero, M. J., E. J. Gregr, C. Walters, V. Christensen and K. M. A. Chan (2011). "Representing mediating effects and species reintroductions in Ecopath with Ecosim." Ecological Modelling 222(9): 1569-1579. url
Currently: Coordinator of the Midriff Islands Program, Community and Biodiversity (COBI)
Lara Hoshizaki (MSc, 2006 – 2009)
Chan, K. M. A., L. Hoshizaki and B. Klinkenberg (2011) "Ecosystem Services in Conservation Planning: Targeted Benefits or Co-benefits/Costs?" PLoS ONE 6(9): e24378. url
Currently: Organic Farming
Lo, V., K. M. A. Chan, C. Levings. In Press. Potential propagule pressure from commercial shipping. Marine Pollution Bulletin.
Currently: Programme Assistant, Biodiversity and Climate Change Secretariat of the Convention on Biological Diversity, United Nations Environment Programme
Currently: Project leader for the Metlakatla First Nations, consultant and photographer