Archives by date
You are browsing the site archives by date.
Sarah Klain and Kai Chan's final version of their article Navigating coastal values: Participatory mapping of ecosystem services for spatial planning is now online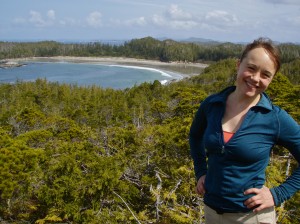 Sarah Klain attended a resilience and ecosystem-based management field course at the Hakai Institute on the central coast of BC.
Collaborator Gary Luck was promoted to full professor
Congratulations to Kai Chan for being selected as one of four Canadian nominees for the International Platform for Biodiversity and Ecosystem Services (IPBES) Multidisciplinary Expert Panel. For more information click here.

Megan Mach's recent illustrations in the article "Effects of climate change on global seaweed communities" are now published online. View them here
Martone, RM and F Micheli. 2012. Geographic variation in demography of a temperate reef snail: importance of multiple life-history traits. Marine Ecological Progress Series 457:85-99 Link
Kai M. A. Chan, Anne D. Guerry, Patricia Balvanera, Sarah Klain, Terre Satterfield, Xavier Basurto, Ann Bostrom, Ratana Chuenpagdee, Rachelle Gould, Benjamin S. Halpern, Neil Hannahs, Jordan Levine, Bryan Norton, Mary Ruckelshaus, Roly Russell, Jordan Tam and Ulalia Woodside. 2012. Where are Cultural and Social in Ecosystem Services? A Framework for Constructive Engagement. BioScience. 62(8): 744-756 (pdf) cIRcle
Klain, S.C. and Chan, K.M.A. 2012. Navigating coast values: Participatory mapping of ecosystem services for spatial planning. Ecological Economics. (pdf)