Archives by date
You are browsing the site archives by date.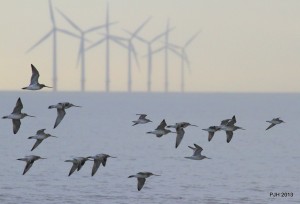 Sarah Klain collaborated with the non-profit organization Island Institute to report on lessons learned about community engagement, community benefits and offshore wind farms proposed near three New England islands. Residents of these island are likely to be the first impacted by offshore wind farms in North America. Island community members may influence the future of this industry […]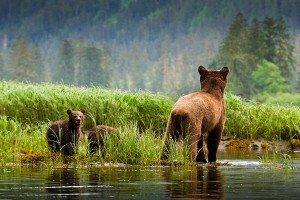 Kai published an op-ed in the National Observer on trophy hunting for grizzly bears in B.C. In it he warns Premier Christy Clark that her stance on this issue risks tarring her with a moral stain, as many voters see this as an issue of appropriate vs. abhorrent relationships with nature, not a purely economic matter.
Bennett, N., Kadfak, A. & Dearden, P. (2015). Community-based scenario planning: A process for vulnerability analysis and adaptation planning to social-ecological change in coastal communities. Environment, Development and Sustainability.
Bennett, N. Blythe, J., Tyler, S., Ban, N. (2015). Communities and Change in the Anthropocene: Understanding Social-Ecological Vulnerability and Planning Adaptations to Multiple Interacting Exposures. Regional Environmental Change.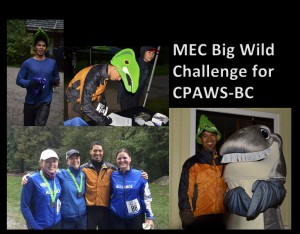 Ale, Sarah, Ally, and Kai raised $745 for Canadian Parks and Wilderness Society as part of The Big Wild Challenge trail race.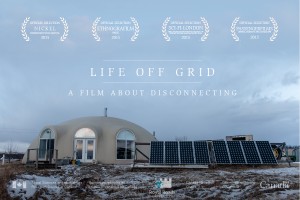 Jonathan Taggart's ethnographic film about how and why some Canadians choose to live 'off the grid' is now available to the public through Video On Demand. You can watch it here.
CHANS lab welcomes Danny Karp, from Stanford and UC Berkeley, who will be joining the FuturAgua project.
John Driscoll was awarded a UBC Four-Year Fellowship for his ongoing RMES PhD degree. Congratulations, John!
Alejandra Echeverri defended her MSc and was awarded a Graduate Global Leadership Fellowship for her RMES PhD degree (supplanting her UBC 4-Year Fellowship), starting Sept 2015 in CHANS Lab. Congrats and welcome, Ale!