Archives by date
You are browsing the site archives by date.
Rudman, S.M., M. Kreitzman, K.M.A. Chan and D. Schluter (2017). "Contemporary evosystem services: A reply to Faith et al." Trends in Ecology & Evolution. Doi: 10.1016/j.tree.2017.07.006
Karp, D.S., L.O. Frishkoff, A. Echeverri, J. Zook, P. Juárez and K.M.A. Chan "Agriculture erases climate-driven β-diversity in Neotropical bird communities." Global Change Biology: n/a-n/a. Doi: 10.1111/gcb.13821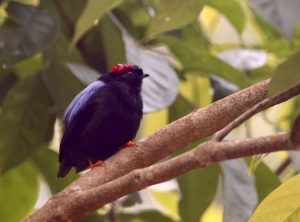 Climate change and habitat conversion to agriculture are working together to homogenize nature, indicates a study in the journal Global Change Biology led by Danny Karp during his postdoc at CHANS Lab…. (see more here).
Singh, G.G., J. Sinner, J. Ellis, M. Kandlikar, B.S. Halpern, T. Satterfield and K. Chan (2017). "Group elicitations yield more consistent, yet more uncertain experts in understanding risks to ecosystem services in New Zealand bays." PLOS ONE 12(8): e0182233. Doi: 10.1371/journal.pone.0182233