Archives by date
You are browsing the site archives by date.

With the IPBES Global Assessment, the world was poised to tackle the ecological and climate crises.
We have already lost our way.
NOW is the time to re-orient. Let's use #Covid_19 recovery funding for CHANGE, not to lock-in to old ways.
Kai's story in The Conversation
Chan, K.M.A., D.R. Boyd, R.K. Gould, J. Jetzkowitz, J. Liu, B. Muraca, R. Naidoo, P. Olmsted, T. Satterfield, O. Selomane, G.G. Singh, R. Sumaila, H.T. Ngo, A.K. Boedhihartono, J. Agard, A.P.D.d. Aguiar, D. Armenteras, L. Balint, C. Barrington-Leigh, W.W.L. Cheung, S. Díaz, J. Driscoll, K. Esler, H. Eyster, E.J. Gregr, S. Hashimoto, G.C.H. Pedraza, T. Hickler, M. Kok, T. Lazarova, A.A.A. Mohamed, M. Murray-Hudson, P. O'Farrell, I. Palomo, A.K. Saysel, R. Seppelt, J. Settele, B. Strassburg, D. Xue and E.S. Brondízio (2020). "Levers and Leverage Points for Pathways to Sustainability." People and Nature 2(3): 693-717. Doi: 10.1002/pan3.10124
In the series of blog posts about IPBES, the newest entry argues that citing just the Díaz et al. Science paper or the Summary for Policymakers is usually inappropriate, and that a fairer strategy is to also cite the report itself or its chapters. For convenience, the citation info is all provided here, including a BibTeX file.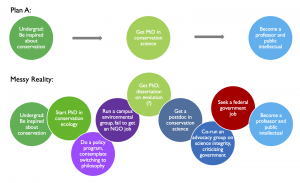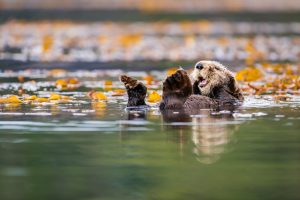 Gregr, E.J., V. Christensen, L. Nichol, R.G. Martone, R.W. Markel, J.C. Watson, C.D.G. Harley, E.A. Pakhomov, J.B. Shurin and K.M.A. Chan (2020). "Cascading social-ecological costs and benefits triggered by a recovering keystone predator." Science 368(6496): 1243-1247. Doi: 10.1126/science.aay5342
Jo received this great honour for her Master's research, which explored the process and politics of planning for urban resilience under the supervision of Dr. Carrie Mitchell.
Singh, G.G., I.M.S. Eddy, B.S. Halpern, R. Neslo, T. Satterfield and K.M.A. Chan (2020). "Mapping cumulative impacts to coastal ecosystem services in British Columbia." PLOS ONE 15(5): e0220092. Doi: 10.1371/journal.pone.0220092